C. Allan Bamforth, Jr., P.E., L.S.
Principal
Quality Control Engineer + Surveyor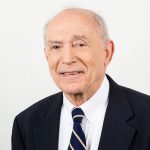 Allan Bamforth provides guidance and oversight to all firm members and their projects. In addition, he oversees quality control on engineering and surveying operations for Bamforth clients. His knowledge of applicable standards and his ability to visualize conflicts and potential constructibility issues helps to ensure better quality end products. Mr. Bamforth has overseen projects across the United States, Europe, the Caribbean and the Middle East. He is also a former United States Marine. In 2014, he was inducted into the Hardy Cross Hall of Fame by the Old Dominion University Civil and Environmental Visiting Council (ODU CEEVC). The Hardy Cross Hall of Fame Award is given to an engineer whose lifetime contributions to professional and community service have significantly advanced the engineering profession.


Linda Z. Bamforth
Principal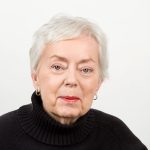 Linda Z. Bamforth is a graduate of Old Dominion University. Together, she and her husband, C. Allan Bamforth, Jr. founded the firm in 1977. Her keen conservative business approach helped establish the present day firm, and her continued support and guidance has helped to develop Bamforth Engineers + Surveyors into the fiscally sound small business that it is today.
Anna Lee Bamforth, P.E., L.S., LEED AP BD+C
Principal
Senior Project Manager, Engineer + Surveyor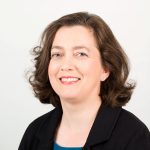 Anna Lee Bamforth's role as a project manager has included preparing preliminary engineering reports, required civil and environmental construction documents and cost estimates; obtaining site plan and permit approvals; and providing construction administration including shop drawing review. She has surveyed and run the field party statewide and overseas; completed design calculations; and completed analysis of pavements, water, wastewater, and storm drainage systems.


Richard E. Garriott, P.E.
Quality Control, Senior Engineer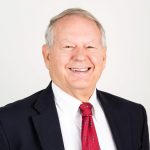 Richard Garriott provides guidance on proposed design solutions of more complex civil engineering challenges. He also assists with multi-disciplined quality control reviews for Bamforth clients, and is able to predict and alleviate potential problem situations in both the design and construction phases of a project. His experience includes projects in civil design involving drainage, pavement, and utility systems.


Darrell G. Bryan, P.E.
Quality Control, Senior Engineer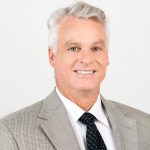 Darrell Bryan joined Bamforth from the Naval Facilities Engineering Command with expertise in the fields of geotechnical and pavements engineering. He has worked on the design and construction of numerous and varied infrastructure projects from North and Central America to the Middle East. He has led teams for many major road and airfield condition assessments utilizing pavement management and design software, and is knowledgeable in pavement maintenance and materials. He performs design, specification preparation, construction support and quality control functions.


Andrea T. Murden, P.E.
Project Manager, Engineer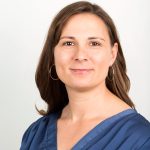 Andrea Murden specializes in environmental and civil engineering providing engineering support for a variety of federal and local government projects as well as private projects. She primarily concentrates in the increasingly more stringently regulated field of stormwater management. She has been involved with projects in the United States, Europe and Cuba. She is certified as a Virginia DEQ Stormwater Management Plan Reviewer.


Richard W. Clark, L.S.
Project Manager, Engineer + Surveyor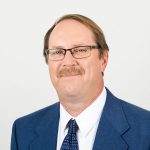 Richard Clark is Bamforth's Chief of Surveys. He has performed and supervised all types of surveying projects in both the public and private sectors. His experience includes subdivisions, topographic surveys, boundary, control networks for aerial mapping, drainage studies, large scale utility mapping and construction stake-out. He has also been involved in numerous international projects. He has also served as Project Manager for a wide variety of storm drainage systems, water distribution systems and wastewater pump station projects.


Ronald E. Carter, L.S.
Project Manager, Land Surveyor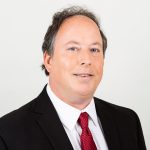 Ronald Carter performs and supervises all types of surveying in both the private and public sectors. He specializes in utility and subsurface mapping, including boundary analysis, topographic surveys, ALTA surveys, subdivision plats and Chesapeake Bay Regulations. He is proficient in AutoCAD and aids in the drafting of surveys.


James D. Freeman
Senior Civil Designer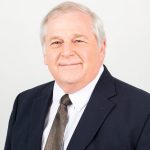 Jim Freeman has experience in the water, wastewater and natural gas industries, including decades with a Coastal Virginia-area municipally owned water and wastewater utility with infrastructure in several jurisdictions. His lengthy tenure in the municipal arena provided him with experience in the preparation of studies, problem solving, design, construction inspection, contract administration and documentation. His strengths are constructability review, hands-on common sense and technology-based construction administration. He is certified as a PACP/LACP/MACP user and a CIPP Inspector by NASSCO.


Gregory L. Herron
Civil Designer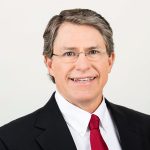 Gregory Herron's expertise is primarily in construction cost-estimating and all levels of regulatory permitting. He also has managed the collection of a vast amount of survey-grade GIS data for mapping projects. Mr. Herron provides engineering support in stormwater management, erosion and sediment control, pump station design and construction administration. He is certified as a Virginia DEQ Erosion and Sediment Control Inspector.


David W. Campbell, MSCE
CADD/IT/GIS Manager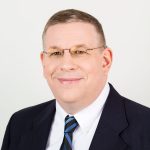 While David Campbell has been at Bamforth, he has transformed the former ink on mylar drafting department into a state-of-the-art CAD Department. The CAD Department utilizes the latest AutoCAD, Civil 3D and GIS software. These tools allow Bamforth to provide our clients with a more accurate BIM model, construction drawings, and maps while reducing the time that is needed to design, analyze, and implement changes.


June Nix, CPB, CPS
Office Manager and Marketing Coordinator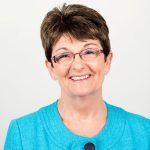 June Nix came to Bamforth with strong managerial and bookkeeping skills and work experience in the human relations consulting field and construction industry. Her attention to detail is invaluable when updating project specifications, preparing presentation packages, and scheduling staff and materials working on projects stateside and overseas. She coordinates the administrative staff, human resources, project requests for information, shop drawing reviews, marketing proposals and accounting duties.